Best Eye Hospital in Ranchi, Jharkhand | Eye specialist in Ranchi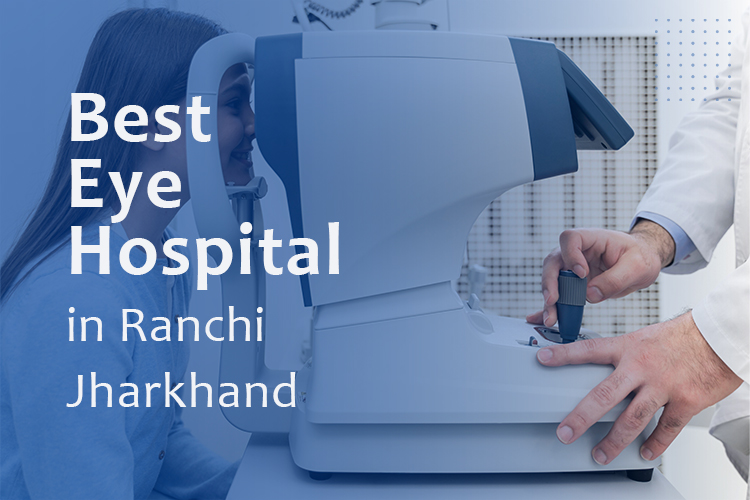 Kashyap memorial eye Hospital is one of the best eye hospital in Ranchi that provide best quality eye care services to all. We offer world best treatments backed by latest technology and infrastructure. We have highly experienced ophthalmologists or eye specialist in ranchi. We offer a range of services comprehensive eye tests to the treatment of eye related treatment and complex vision(Retina, Contaract, Cornea etc.)
Kashyap memorial Eye Hospital in Ranchi is the best choice for eye treatment with:
Affordable and cost-effective eye treatment
Provide best eye specialists and eye surgeons in Ranchi
Use latest technology and equipment
Offering highly advanced eye care to treatment
Use latest technology and equipment
patient-friendly infrastructure
Why choose Kashyap Memorial Eye Hospital for Eye Treatment:
we provide medical facilities and care for treatment of eye diseases. Our eye specialists are expert in the diagnosis, treatment and prevention of eye diseases and other vision treatment. The experts at Kashyap Memorial Eye Hospital are experienced in solving problems of the eye diseases using appropriate equipment and latest technology.
Is eye treatment neccessary? Yes, Eye treatment is neccessary for your Eye. Sometimes you face a little causes in your eye, if this causes is ignored for too long. These could lead more serious issue. So, its imporatant to go for regular eye checkup and consult with an eye specialist near Ranchi. In case of any symptoms found, don't panic. Our Eye specialist solved many critical cases, they are highly experienced in eye surgery. If you are looking for an eye clinic, eye specialist or best eye hospital in Ranchi, then you need not look further, please get in touch with our team member at Kashyap memorial eye hospital and book an appoitnment for your healthy life. Our mission is to aware everyone of their eye health and enjoy their life's moment.